News Release (March 15, 2017)

The GNSS community is getting more and more aware of the potential threats of denial. As GNSS plays key roles in modern society, alternative PNT becomes an essential need to reduce risks of GNSS denials.
Although eLoran and Chayka are recognised as powerful alternative PNT systems, the current receivers on the market are rather large compared to miniature GNSS devices. This may limit portable eLoran/Chayka usage requiring very small volume and low power consumption. Therefore reelektronika invested significantly in research and development to enforce a breakthrough in size reduction and lower power needs.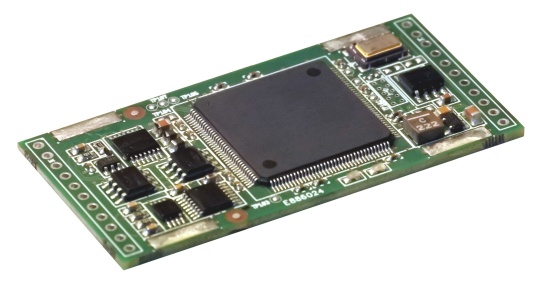 The resulting new product Loradd++ meets these two requirements and resulted in a receiver board of 60x30x8 mm, consuming less than 500 mW in continuous operation. The Loradd++ can be used with either E-field or H-field antennas.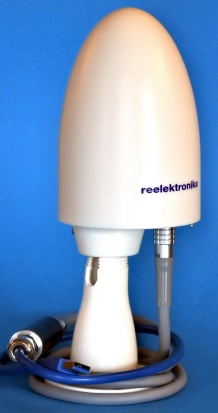 Based on the Loradd++,
reelektronika
is developing a series of receivers.
The first product, the Loradd++/E is an integration of the Loradd++ with an E-field antenna housed in a small single radome which can be connected via a data cable (up to 150 meters) and a dongle to a USB port on a PC.
The radome contains also a ublox M8T GNSS receiver with antenna and measures a height of 135 mm and a diameter of 85 mm. The Loradd++/E needs less than 700 mW at 4-16 V.
For more information about Loradd++ products click here.
The inventors of eDLoran
Reelektronika is a company specialised in radionavigation with knowledge on eLoran, Eurofix, 9th pulse, GNSS and radar for land, maritime and aeronautical applications.
Reelektronika has a long experience in analysing, designing and prototyping complex systems in this specialised telecommunication area.
Reelektronika manufactures eLoran equipment for users, service providers and surveyors, that has successfully been used in installations in Europe, the US, the Middle-East and the Far-East.
Reelektronika developed, tested and manufactures the new eDLoran system. eDLoran works with existing Loran transmitter stations and incorporates the benefits of Internet. eDLoran yields unprecedented differential Loran position and navigation accuracies and is suitable as a robust backup for GPS.
Click here for a featured article about eDLoran in GPS World.
We offer:
Reelektronika cooperates with customers worldwide since the early 1980's. We build and share our knowledge together with customers to our mutual benefit.

The three orange boxes on the left are AD Navigation GPS-RTK units yielding very precise reference position and heading. The orange box on the right is an eDLoran receiver in a AD Navigation enclosure. The elevated grey box contains special test equipment.